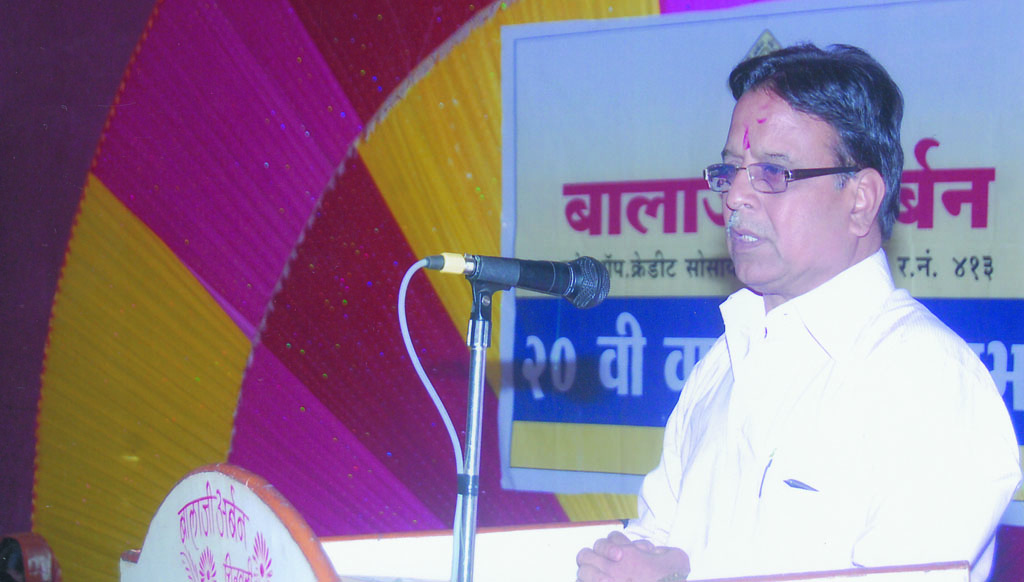 What is the secret behind the success of Balaji Urban Co. Op. Credit Society Ltd.? There might be end number of answers to this question, such as best management, latest technology, creditability, the social commitment and so on.The progress that the Society has been showing continuously is the effect of excellent and cohesive team work of skilled staff, balanced guidance and people-oriented goals.I agree that these all and various other aspects are must for success. But at the same time in my opinion the for most secret formula for success is dialogue between the management and the customer. Today, Balaji Urban Co. Op. Credit Society Ltd. has gained a lot of credit and has become a Role Model in the Co Operative society field.Throughout the year dignitaries from all over the country visit the Society out of passion. Students, researchers and well-wishers make it a point to include visits to the Society to learn something new and better every time. At the end, which is of course yet another new beginning, I take this opportunity to express my gratitude towards all the members, debtors, directors, local committee members, employees, pigmy agents and other representatives of the Society.I am thankful to all internal auditors, lawyers and valuers.
With this I remain, Yours,
Adv. Mangesh Vyawahare Founder Chairman Balaji Urban Co Operative Society Ltd.